Sale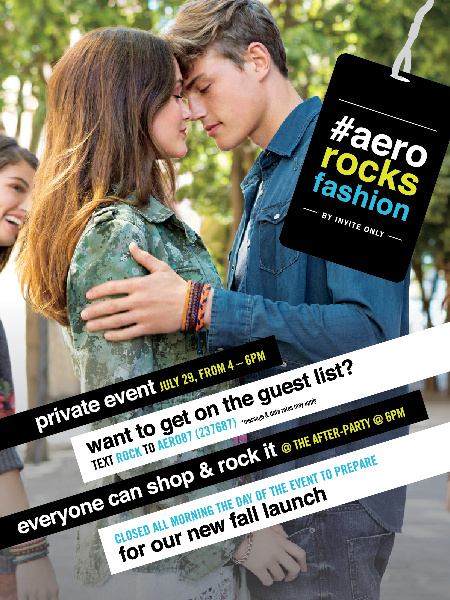 Aero Rocks Fashion
30% Off a Single Item During The Event on 7/29!
All Customers will be able to pick out their fashion piece at 30% off.
Starting at 4pm, Aeropostale is hosting a private event for the launch of our new fall line and we are giving our customers a chance to get on the guest list with a text to win contest!
The private party will end at 6pm so for those not on the list, this will be their chance to shop the new collection.